"How can I make Sense of and impact the world around me using math?"
One thing I am most proud of from this class is my Coded Messages Project. The Coded Messages project was I worked on this with Kainoa C. and our
Something I can grow on is
One goal I have for next quarter is
Powered by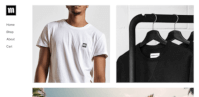 Create your own unique website with customizable templates.